Welcome to Novell Construction Ltd
We Are Certified RainTube Installers
Novell Construction Ltd is the only company in British Columbia certified to install RainTube, a simple storm-water system designed to prevent clogged gutters, harvest rainwater, and extend a building's life with less maintenance. Since July 2009, Novell has been providing residents of Metro Vancouver with this hydraulically engineered, award-winning product.
We Are RenoMark™ Renovators
Novell is proud to be a RenoMark™ Renovator. Since the launch of this program two years ago this month, we have been a part of this endeavour to raise the standards and practices of the renovation industry. For homeowners, this means the benefit of an extended warranty period, and the confidence of knowing you've hired a renovator with this mark of excellence.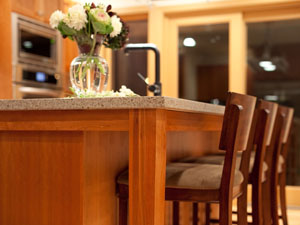 About Novell
Novell is your design-build professional for home additions and renovations
Our team of multi-disciplinary design, engineering and construction trade professionals is led by Laurel James, Design Director, and Angelito Camaclang, General Contractor. Since 2005, as a husband and wife team, Angelito and Laurel have combined their complimentary talents to create meaningful home additions and renovations.

Angelito Camaclang, Director, General Contractor
Angelito has been building and renovating homes since 1996, and in 2005, together with co-Director, Laurel James, he conceived and began Novell Construction. Angelito's core values of delivering professional, honest and hard working services to his clients have earned him a valuable construction market. With an efficient crew, and established network of subtrades, Angelito can handle any scale of home renovation project.
Laurel James, Director, BID LEED AP, Director, Interior Designer
Laurel is an interior designer with creative vision. She brings an extensive professional background to Novell's residential work, offering homeowners superb value. With exceptional project management, client partnering and leadership skills, she manages multi-disciplinary design and construction work effectively. She is a LEED (Leadership in Energy and Environmental Design) Accredited Professional, and a graduate from the University of Manitoba, Faculty of Architecture, with a Bachelor of Interior Design on the Dean's Honor List.
Services
What We Do
We are skilled at providing multi-disciplinary design and construction services to meet the needs of those homeowners looking to renovate or add on to their existing home. From architectural and engineering, to custom kitchen fabrication and general contracting, we can customize our team professionals and expert services to suit your individual needs.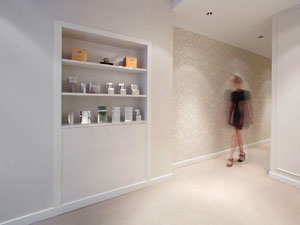 Process
Our Process relies on building relationships,
integrating information, and executing the work professionally. Because we are both designers and constructors, we provide integrated efficiencies within our process. Our design work is undertaken with practical construction knowledge, and our construction work is done with an awareness of the design intent.
1 Design
Novell works with you to design your envisioned project through concept and development, to construction and permit drawings, with review and approval milestones in between. Internally we will regularly review the drawings for constructability issues, avoiding complications later.
2 Pricing
Approximately halfway through design, we will produce a detailed Budget Estimate, so that the design can be further developed and evaluated alongside realistic metrics. Once drawings are complete and submitted for building permit review, we perform our final pricing, a detailed scope of work and Contract Estimate for your review and consideration. Once approved, this becomes our stipulated sum cost of construction.
3 Construction
Once construction begins, the benefits of a Design-Build arrangement really pay off. We already understand the intent behind the project, have worked through a number of building issues, and can now effectively implement the designed project. During all of construction, we believe in strong communication and regular discussion. Here is where we are able to shine with our professional and ethical approach. Everything is tracked in writing, and only change orders that are approved by you, adjust the cost of construction.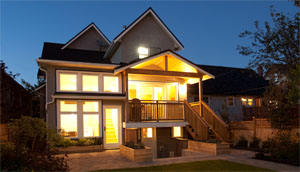 Contact Novell
303 – 1177 West Broadway
Vancouver, BC
V6H 1G3
Canada
T 604.876.0339
info@novellconstruction.com
Attention: You are viewing a radically simplified version of this website. For a greatly enhanced experience, please click here, or on the icon, below, to install the Flash Player.